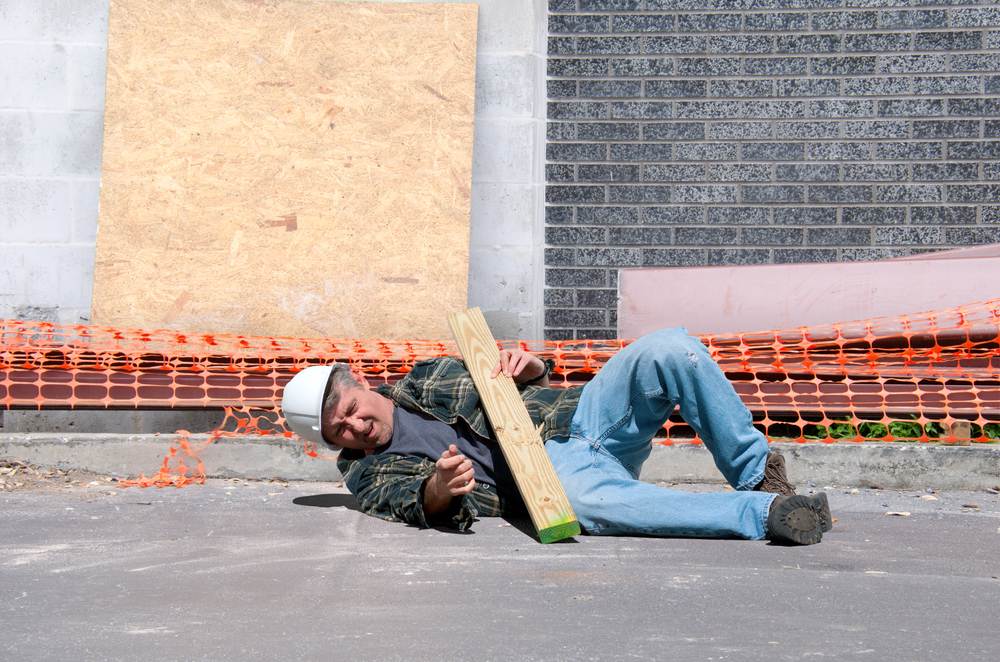 Work injuries are sadly more common than people think, and often lead to piles of medical bills and time missed from work. Have you ever wondered what types of expenses are covered by workers' comp benefits or what types of accidents are covered? At the Goggin Law Firm, we have years of experience helping injured workers like you, and we're here to give you help and answer all your questions.
The workplace can have many types of unfortunate injuries, and they all have different legal ramifications and issues that must be clarified. If a person is an employee, or if they are classified as a contractor can determine not only what type of insurance coverage applies, but also what compensation is owed to them.
Some of the most common types of work place injuries are:
Slips and falls
Accidents due to failure to conduct proper safety inspections
Failure to properly train employees
Industrial accidents
Industrial explosions
Construction site accidents
Failure to provide fall protection for workers on buildings, lifts, and heights
Generally, your employer has the duty under Texas common law to keep the workplace safe and free from accidental injuries. This includes a duty to provide the right equipment and safety equipment to get your job done safely. In addition to the state regulation of workplace injuries, Federal organizations such as the Occupational Safety and Health Administration put standards in place that require employers to provide a safe workplace to employees. All of these laws and regulations must be considered when looking at an employer's liability for an on the job injury in Texas.
Did you know? Workers' compensation benefits provide compensation for expenses related to an on-the-job injury, such as:
Past and future lost wages,
Past and future medical bills
Disfigurement
Mental anguish
Pain and suffering
Physical therapy
Medications
We represent injured workers who have been hurt on the job and who are employed by a Texas company. Some of our clients have workers' compensation claims while others have a non-subscriber cause of action. In Texas, workers' compensation insurance coverage is not required by employers. Those employers not covered under workers' compensation are called non-subscribers.
If your employer pays for workers' compensation insurance, you are entitled to medical care and sometimes to money if you are hurt on the job, regardless of fault. You can't sue your employer over the accident. You have insurance coverage for "reasonable and necessary" medical care and "temporary income" benefits. Each case is different and discussing the facts of your situation with an attorney is the best way to learn what your rights are.
If you've suffered a work-related injury, our experienced workers' compensation lawyers can help protect your rights to get benefits. Even if your employer doesn't carry workers' compensation coverage, you may still be entitled to money for your injuries.
Suffering an on the job injury or losing a loved one to an accident is an emotional and difficult challenge. Battling insurance companies, paying for medical expenses, navigating paperwork, and getting correct legal answers is something you won't want to do alone. The attorney's at the Goggin Law Firm care about your future. They will fight for your rights and hold the people accountable who have been thoughtless or reckless with your work environment.
Kay Goggin has represented injured people in Texas for more than 20 years, and she can help you, too. Our legal team can build a strong claim on your behalf to help you get the benefits you deserve. So if you're wondering where to turn after an injury on the job, give us a call today—we're here to help. Your family deserves the best.
Goggin Law Firm
(972) 437-1965
glf-dallas@gogginlaw.com