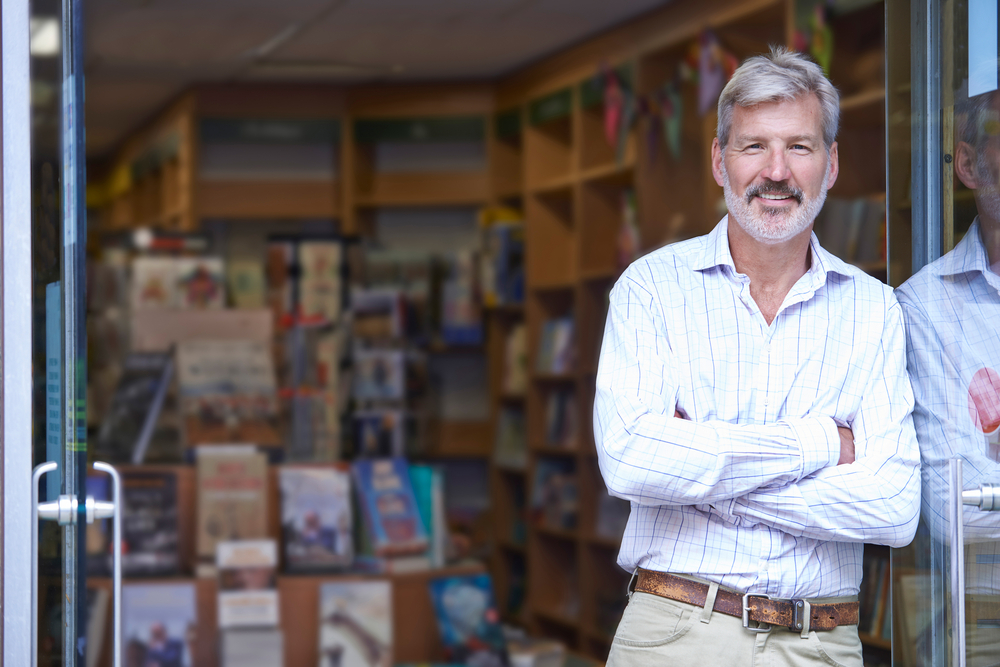 If starting new companies was easy, everyone would do it. There are a lot of things to think about such as your business name, what kind of business formation you need, recruiting, legal formation, financing, collection accounts, and contracts with vendors. The list goes on and on. It's not easy and I greatly admire people who can start a company and make it succeed.  Becoming a business owner is a great way to help your family and be independent, so protecting your interests from the beginning is vital.
At the Goggin Law Firm, we are here to help. Some lawyer offices go out of their way to make you feel like your issues are not important, or that your business isn't big enough to acquire their help; but that is not the case with us. We pride ourselves on being able to help Dallas businesses large and small, with needs in all stages of their business journey, and our goal is to provide a comfortable and no pressure atmosphere for our clients.
People who get their companies off to a good start wisely choose to retain help, and that help includes a trusted business attorney. The first step is business formation, and it is critical that this step is correct. The Texas Secretary of State's office has forms that satisfy the state requirements for filing a Certificate of Formation for nearly every type of entity. However, that is only the beginning. Did you know that you have to choose a company name that complies with the Secretary of State's requirements? Then there are Articles of Incorporation, Bylaws, Operating Agreements, the Organizational Consent, the Partnership Agreement, and stock or LLC certificates? These documents are especially crucial if there is a partnership. Partnerships can be a blessing or they can be a curse. The Goggin Law Firm has experts in these areas to make sure you and your personal assets are protected from the beginning of your new venture.
We also know you are in the business of YOUR business. As a company grows, it is understandable that some business owners focus more on generating and completing the work, rather than on pursuing payment for the goods or services provided. You probably wouldn't choose to be in the collections business.   Collections and vendor contract disputes can make or break your business; and knowing your rights when dealing with a dispute is paramount. You have provided a service and deserve to be paid; you have negotiated contracts and those need to be adhered to. Below are several ways to protect yourself, in addition to using the services of competent business counsel.
Get It in writing
Place your clients or customers on notice of your payment policy at the beginning of your engagement. Your written contract will set create your expectation that payment is due upon receipt of your invoice, and that interest may accrue if payment is not received. Another provision to consider in your initial contract is a clause to recover attorney's fees if litigation is ultimately necessary to collect on the debt.
Letters
Work with a member of your support staff or bookkeeper to develop a schedule for following up on outstanding invoices. Typically, follow up letters are sent thirty, sixty, and ninety days after a bill is first submitted for payment. Standard form letters can be created and used for different accounts.  If you receive no response to your first letter, subsequent letters should be sent via certified mail to guarantee they are being received.
Phone Calls
Some businesses may find phone calls or face-to-face meetings useful, especially when there is an ongoing relationship with the client or customer. You may learn that the lack of payment was simply an oversight your client's behalf, or you may gain some understanding about why it has been delayed. This opportunity can be used to verify or even change the terms of the payments. Keeping verbal communication open is important. However, a paper trail or email trail is also necessary for purposes of documenting your requests for payment, especially if you have changed the terms of your original plan.
Next Steps
If an invoice goes unpaid despite your efforts, your debt collection plan must include a strategy to handle long-term delinquent accounts. Small claims court may be one option for smaller debts. Substantial debt will require advice of counsel. If a significant account is delinquent more than ninety days, consider consulting with the Goggin Law Firm to determine your course of action.
Every successful business needs a lawyer they can count on. Please do not hesitate to contact us in the event of a business situation beyond your expertise, or at the beginning of your journey. We are here to help.
Goggin Law Firm
(972) 437-1965
glf-dallas@gogginlaw.com